Featured Resort
Azul Beach Hotel, by Karisma
$11 Million Renovation Video
Located on the beach of Bahia Petempich in Riviera Maya, Azul Beach Hotel by Karisma, Mexico's premier Gourmet Inclusive boutique property, recently announced the completion of its newly transformed suites and Azulitos Kid's Club. As a part of an $11 million renovation designed to enhance the guest experience, the intimate 90-suite hotel has unveiled a collection of new suite categories, ideal for families and couples, which are now up to 500-square-feet larger.
Our Featured Deals This Week:
Riu Vallarta
Puerto Vallarta/ Riviera Nayarit
3 nights starting at
$83.00
Fronting the beautiful Playa de Flamingos beach, this spectacular Art Deco-style resort has everything you need for an unforgettable family vacation. Children will love the mini-club, children's pool and playground while adults will enjoy delicious cuisine at the selection of dynamic restaurants, relaxing treatments at the spa, a distinctive nightclub and the wide variety of alluring lounges and bars.
$35 Spa Credit
Golf Discounts
All Inclusive Amenities!
Pricing is Hotel Only. Need a different city? Check availability.
Check Availability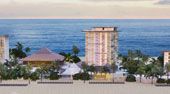 Moon Palace Jamaica Grande - Now Open!
Jamaica
Save up to 45%

Kids Stay Free
Your Jamaican paradise is waiting. Beautiful beaches line the resort and with it, an unobstructed view of the sparkling waters of the Caribbean. With more than 700 well-appointed rooms, Moon Palace Jamaica Grande is Palace Resorts newest resort in Ocho Rios, Jamaica. We're located a five minutes away from Downtown Ocho Rios, so you have the choice of enjoying the relaxing and convenient confines of the resort or going on an adventure of your own in the city.

All Inclusive Amenities!
Kids 12 and under stay free. Check availability.
Check Availability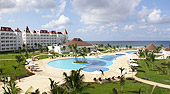 Gran Bahia Principe Jamaica
Jamaica/ Montego Bay
7 nights starting at
$1,375.00
In Jamaica's pristine Runaway Bay, Gran Bahia Principe Jamaica provides couples, families and spa-lovers with a relaxing retreat amidst the bright sun and sand of the tropics. Blending friendly Jamaican service with upscale amenities, guests are treated to a wide array of pampering treatments at the sensational Bahia Spa; all-suite accommodations; an exciting kid's club; and a selection of shops and entertainment.
Free Honeymoon Welcome Gift!
All Inclusive Amenities
Pricing from St. Louis. Need a price with air? Check availability.
Check Availability
This Weeks Travel Deals
Select your origin