Video Resort Review for The Royal in Playa Del Carmen - Coming Soon

We've Been There!
Our Agents who've been to The Royal in Playa Del Carmen
- click on the agent name for their contact information

Agents that have stayed at the property


Agents that have visited the property
Janet Reed - Dec. '09
Kristy Reidelberger - Oct. '09
Debbie Tidwell - Nov. '08


For The Royal in Playa Del Carmen Resort Reviews from our clients and agents who've been there, visit our forums!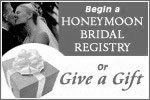 The Royal in Playa Del Carmen combines luxurious accommodations with warm, personalized service and a great location. This upscale, adults-only resort is an ideal choice for your next romantic getaway. Designed for relaxation, polished beachfront suites feature a double Jacuzzi, a pillow menu and Royal Bedding®, Royal Concierge Service® and a private terrace, while gourmet dining options and the full-service European spa provide the ideal setting for relaxation and fun. Children under 16 are not permitted at the hotel.
Resort Rating:
5

Location:
Riviera Maya, Mexico

Meal Plan:
All Inclusive
Choose
Create Your Own Vacation
To Search for pricing or to book on your own.
We will monitor rates and notify you of any price decreases you are eligible for, assist you with any changes you may need to make, work directly with resorts to ensure that your requests are noted prior to arrival and act as your advocate should any problems arise during your vacation.