Video Resort Review for El Dorado Royale, A Spa Resort

We've Been There!
Our Agents who've been to El Dorado Royale
- click on the agent name for their contact information

Suzy Camenzind says, "The Martini Bar in the lobby offers the best in regards to top shelf liquor, a true conniseor's dream!"
Kristy Reidelberger says, "Ask for a spiderman at the Martini Bar in the main lobby - a great way to start your vacation. I promise you'll be asking for them all week thereafter and will meet some great friends who want to try them with you!"


For El Dorado Royale Resort Reviews from our clients and agents who've been there, visit our forums!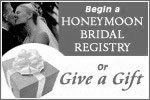 Voted one of the Conde Nast Traveler's top 100 Hotels in the world, El Dorado Royale, A Spa Resort, by Karisma is Mexico's premier adults-only, beachfront resort where couples, wedding parties and honeymooners savor a Gourmet Inclusive experience; a vacation that fosters togetherness. Luxuriously romantic, stretching along a secluded beach, the resort provides indulgences from Gourmet a la carte cuisine and swim-up suites to a lavish spa and concierge services.
El Dorado Royale, A Spa Resort takes the traditional Mexican saying "Mi Casa Es Su Casa" quite literally. It is how they define their way of thinking, service and hospitality. From the moment you step into the resort you will experience the signature service of El Dorado Royale. Before checking in you will be greeted by their AAA four diamond award winning staff and welcomed with a complimentary glass of champagne.

Resort Rating:
5

Location:
Riviera Maya, Mexico

Meal Plan:
All Inclusive
Choose
Create Your Own Vacation
To Search for pricing or to book on your own.
We will monitor rates and notify you of any price decreases you are eligible for, assist you with any changes you may need to make, work directly with resorts to ensure that your requests are noted prior to arrival and act as your advocate should any problems arise during your vacation.