Video Resort Review for The Royal in Cancun - Coming Soon

We've Been There!
Our Agents who've been to The Royal in Cancun
- click on the agent name for their contact information

Agents that have stayed at the property
Michelle Rivers - Aug. '10
Marian Taylor - Jun. '10

Agents that have visited the property
Brenda Troy - Jul. '09
Kathy Drew - Jul. '09
Kristy Reidelberger - Jul. '09
Suzy Camenzind - Jul. '09

For The Royal in Cancun Resort Reviews from our clients and agents who've been there, visit our forums!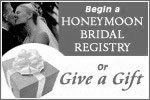 A great choice for couples seeking romance and sunshine, THE ROYAL in Cancun is a distinctive, adults-only resort offering personalized service and the perfect blend of modern refinement and lavish living. In the heart of Cancun's Hotel Zone, guests enjoy access to the signature eco-holistic spa, several gourmet restaurants and romantic ocean view suites complete with magnificent Royal Beds®, an in-suite Jacuzzi and a spacious marble bathroom with ocean view showers. With an unmatched location and sensational personalized services and amenities, THE ROYAL in Cancun is the perfect destination for your next romantic escape, luxury vacation, honeymoon or destination wedding. Children under 16 are not permitted at the hotel.
Resort Rating:
5

Location:
Cancun, Mexico

Meal Plan:
All Inclusive
Choose
Create Your Own Vacation
To Search for pricing or to book on your own.
We will monitor rates and notify you of any price decreases you are eligible for, assist you with any changes you may need to make, work directly with resorts to ensure that your requests are noted prior to arrival and act as your advocate should any problems arise during your vacation.